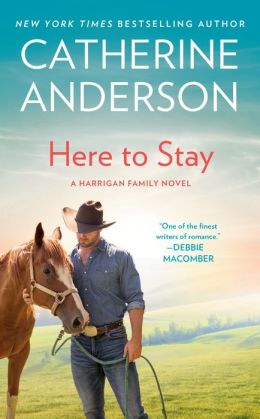 Above, I've included one wonderful book that will be on my 'to-reread' shelf for a long time. Here to Stay by Catherine Anderson has been devoured by thousands of readers, enjoyed by plenty of fans, and through this wonderful book, Catherine Anderson has created a gigantic fan-base. Now, what makes this novel so compelling? Here's the answer:
True, readers enjoy getting involved in the other aspects of the story itself. It's not very often a reader's actively hunting down a compelling subplot. But there's always more to a story than focusing on your main characters. In order to write a novel that people will want to read, creating a fulfilling, conflict-filled, detail-driven, enjoyable subplot is most definitely important.
Now, to help you accomplish that, here's a list of questions to ask yourself when coming up with the story arc of the subplot:
-How can the hero/heroine make a difference in his/her town?
-What effect do the romantic aspects of the story have on the rest of the community?
-What major problem is affecting the rest of the community?
-How do the internal conflicts of the hero/heroine link to the community they live in?
-What new characters can you introduce to create a subplot?
-What is the one twist your hero/heroine would never predict coming?
-What is one problem your hero/heroine can resolve?
-How are secondary characters shaping the life of your hero/heroine?
With these questions in mind, think about what subplot you can use to shape the rest of your story. Other important things to consider include: will you be using other people's point-of-view? How closely will your subplot affect the hero/heroine?
Taking a look at our above example, Here to Stay, let me tell you a bit about the subplot. Mandy, the heroine, has a blind brother named Luke who refuses to go near a guide dog and is purposely depending wholly on Mandy because he doesn't want Mandy to leave him--even though he's nineteen. On the other side of town, Zach Harrigan has transformed from a party animal to a guy who is training a pony, Rosebud, to help the blind. Now, there you have an instant connection between the hero and heroine--and you also have a subplot waiting to happen!
Readers, what is your opinion on writing a compelling subplot? Are you a fan of subplots? Why or why not? Do you think there are other ways to write a compelling story? If you're published or have completed a manuscript, how did you incorporate subplots into your story? Let us all know by leaving a comment or spreading the love through social media!